Learn about the natural process of rusting as you create rust prints on a wide variety of papers and use those papers to make
a concertina artist book and six mixed-media collages.
In this workshop you will:
Explore 4 different techniques to rust papers and 2 ways to rust thread.

Find out the best places to look for rusty metal

Learn a quick way to rust "tin cans" and can lids in just 24-48 hours.

Discover how to coax shades of gray from your rusty metal to add color variation and extra interest to your prints.

Create a concertina artist book and 6 mixed media collages

Have access to a private FaceBook group where you can ask questions, interact with a community of fellow creatives and share photos of your prints, books, and collages. 
Making rust prints & rusted thread/string 
I'll show you 4 techniques for preparing your papers for rusting, and 2 ways to rust string. You'll brew a cup of tea, use it to paint on rusty metal, and then see the surprising results.
Concertina book 
I'll walk you through making the book covers, adding a string closure, and assembling the paper strips into a long folded book structure. You'll learn how to add pages using a simple pamphlet stitch binding and I'll demonstrate a variety of ways you can use your collection of newly rusted papers in your book.
What my students are saying...
"I LOVED Kathy's Rust Printing on Paper workshop – and you will too!
As I had already been playing around with rust printing for a few months when I signed up for Kathy's class, I was not sure how much more I would learn. Well, I learned a TON! Kathy helped me understand the science of what I was doing and how to get better prints with a wider variety of colors and textures. Although like eco-printing, there is a huge element of surprise and uncertainty when creating rust prints (which is half the fun!), Kathy provided techniques that helped me gain better mastery of the process and my results." ​
Bobbie Milligan 


Mixed media collages
Using some of your remaining rusted papers and incorporating the techniques you learned while creating your book along with a few new ideas you'll make a collection of 3" x 6" mini mixed media collages. Finish by embellishing the collages with colorful stitches, pieces of rusty metal, and gold ink. 
What my students are saying...
"Kathy's teaching style and organization set the tone for such a positive learning experience! I loved every aspect!
I think I particularly enjoyed that we ended up with a complete creation at the end of the class. The little book is of a size that it made a very doable and rewarding project....a perfect little sample book of rusting techniques, papers and embellishments." 
Laurel Shelton ​
Watch the class
welcome video
and
preview the
supply list
below in the curriculum listing.


This workshop also includes a
bonus video
showing you how to use copper to get a beautiful turquoise color on paper and thread.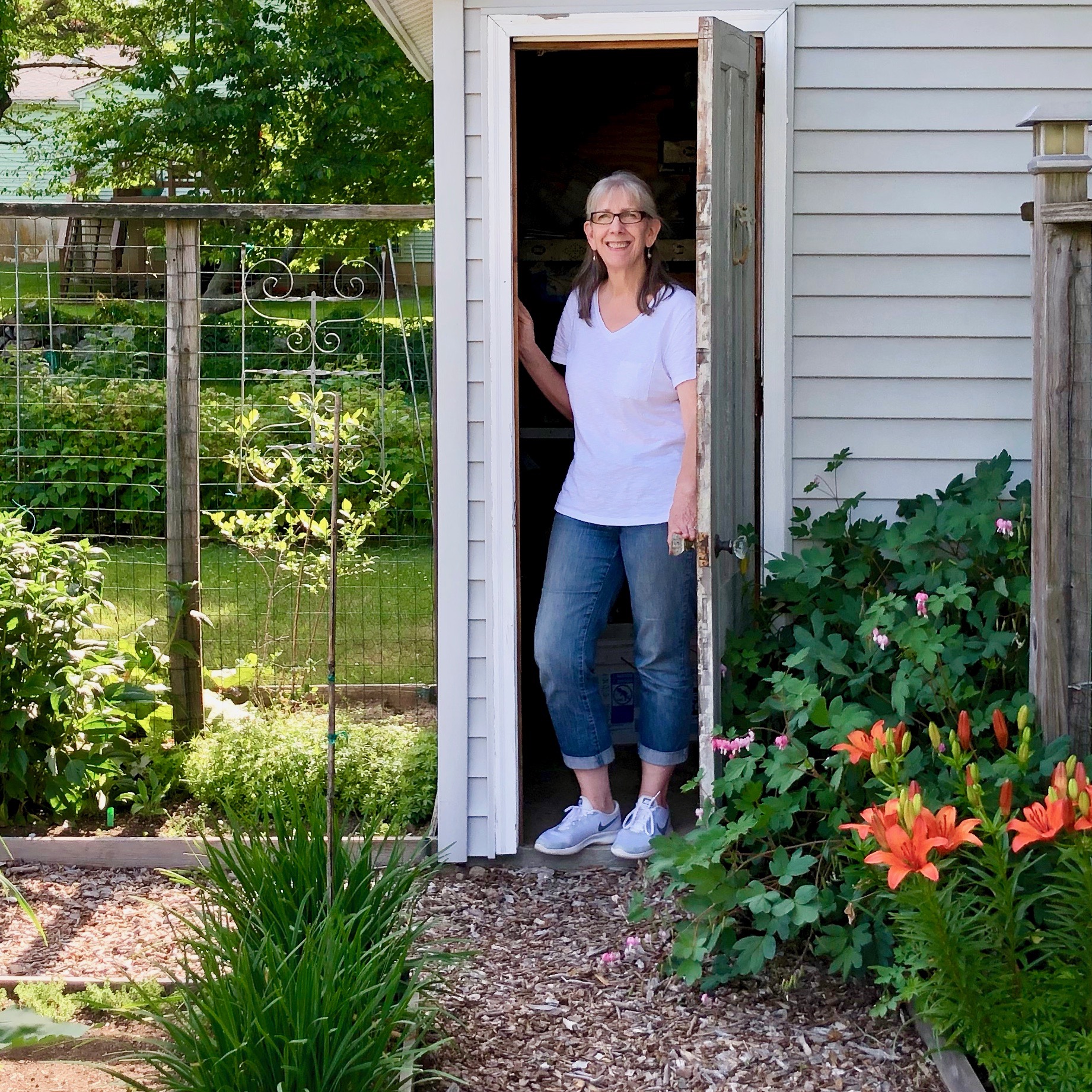 Hi, I'm Kathy, a collage and eco-print artist. I have a passion for plants, paper, rusty metal, and creating a second life for discarded items by repurposing them into my art. The natural process of rusting is a perfect fit for my desire to use found items and natural dying techniques. I started out by rusting fabric for embroidery purposes and soon moved on to paper. Stitching still makes a regular appearance and the paper has the added benefit of becoming collage elements as well as being used for bookmaking.
Instant Access Class
Self-Paced
Downloadable Videos